MONIN is a more than 100-year-old brand that has an outstanding reputation for the quality of the flavoured syrups they produce. MONIN is a reference in the flavoured drink market and they carry a broad range of more than 150 flavours that covers flavoured syrups, fruit mixes, sauces, frappes and more. At MONIN, they continue to innovate and bring incredible flavours to kitchens, coffeehouses, restaurants and bars around the world.
For a more comprehensive list of products, you may visit https://www.monin.com/asia/.
Purchases of MONIN products is available via https://www.highlandercoffee.com/?s=monin&post_type=product
Please refer to member page for coupon code.
LE SIROP DE MONIN STRAWBERRY
Strawberry is one of the most popular and versatile flavours in the MONIN range. Is it the bright red colour, the sweet juiciness or the familiar aroma that make strawberries so delicious? Add a taste of this quintessential summer treat by mixing MONIN Strawberry syrup to create indulgent dessert cocktails, refreshing lemonades and mouth-watering milkshakes. Enjoy the sweet and juicy taste of strawberries all year round.

Colour: Intense red

Tasting Notes: Rich flavour of fresh strawberries, subtle and creamy taste with a touch of strawberry jam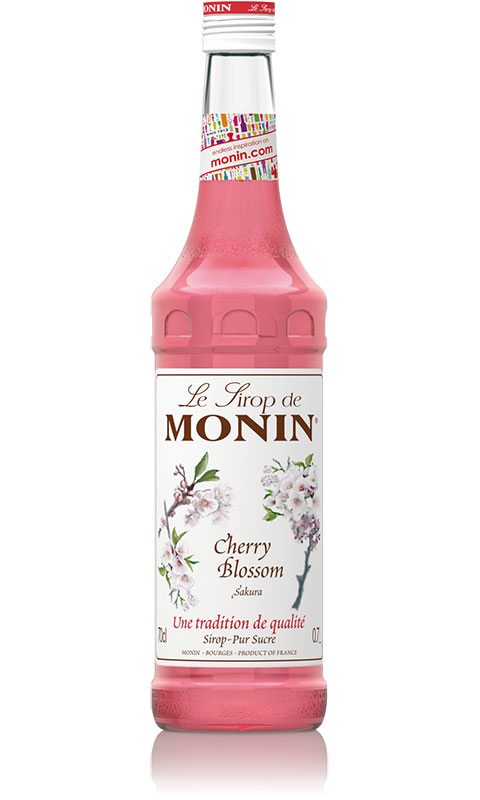 LE SIROP DE MONIN CHERRY BLOSSOM
Just like the flower itself, MONIN Cherry Blossom syrup is delicate and subtle, but beautifully floral. Up the ante by turning any sparkling drink into an elegant light pink creation. MONIN Cherry Blossom syrup adds a delicate floral note to champagne, sparkling wine, white wine, flavoured sodas, and cocktails.

Colour: Subtle light pink colour

Tasting Notes: Delicate floral perfume

LE FRUIT DE MONIN YUZU
The Asian yuzu fruit bursts with the tart, citrus flavours of grapefruit, lemon and mandarin. Spread by Japanese and Korean cuisine, it's a beautiful, premium recipe replacement for lemon or lime. Le Fruit de MONIN Yuzu amplifies this bright, exotic flavour and is perfect for creating lemonades, teas, cocktails and more. Le Fruit de MONIN Yuzu adds tart, citrus texture to cocktails, lemonades, iced teas and an endless number of cocktail creations.

Colour: Golden yellow with orange glints

Tasting Notes: Citrus with floral notes
Attack: Citrus marmalade
Length in mouth: Yuzu peel